×
Breeding Musicians
Erin and Willie Breeding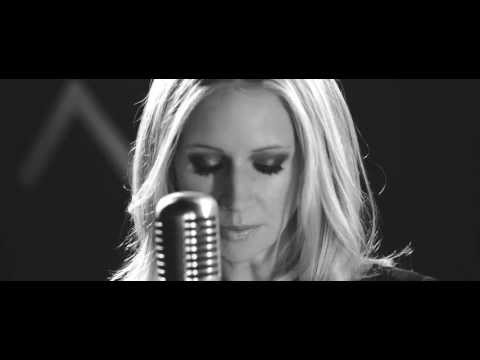 Update:  August 2013 - The Breedings' video "Calm" (see inset image and link below) from their new album, Fayette, was filmed at The Roxy in Franklin, Ky.
---
Sibling acts with smoothly blended voices are nothing new in Kentucky music circles. From the Everly Brothers to the Osborne Brothers to the Kentucky Headhunters, families have been making music together for generations in our state. Add brother and sister Willie and Erin Breeding to that list.
The siblings are from central Kentucky. "We were born and bred in Lexington. We grew up in Richmond," Willie said. The duo's father, Doug, was a professional musician for years in Lexington and eventually gave up the traveling musician role to open his own nightclub—Breedings in Lexington. "We literally grew up in that nightclub," Willie said. Erin remembers watching Keith Whitley rehearsing with his band and "wishing he would get off the stage, so that I could get back up there and sing." Breedings is gone now, but Doug recently opened Henry Clay's Public House in Lexington and his children played at the opening.
The two eventually took all that musical influence to heart. The journey took a while, though. Erin went to Boston and was an accountant there for almost eight years. Willie headed to Brooklyn to see if he could make it as a musician in the Big Apple. He released two solo albums but also played some gigs with his sister. Four years ago, the Breedings really got started, but slowly. "It's hard to be in a small band and live four hours apart," Willie said.
"Willie and I were flying from the northeast to Nashville and back again to record the album," Erin said. "About 18 months in, I realized several things, pretty much all at once," she said. "The album was taking longer than it should because we weren't in Nashville; I wasn't actually happy in Boston; and you must chase your dreams—they don't chase you."
Two years ago, Erin quit her job and brother and sister moved to Nashville to get serious about their music. Now they live less than a mile apart.
Erin is the band's lead singer, and Willie is the primary songwriter who also contributes vocals. Willie thinks having his sister in the band has helped his songwriting. Instead of writing from mostly his own personal experiences and perspective, he tries to imagine the songs he's writing in Erin's voice.
Willie describes the band's sound as "organic country, Americana, folk. If I get into soul, it's like Linda Ronstadt and blue-eyed soul," he said. He also describes Erin's voice as "the kind of voice other women connect with."
Erin has the marketing know-how, now, to back up that statement. A couple her husband knew invited Erin and her spouse over for pizza and wine one night. It turns out the husband was Mark Volman from the 1960s band The Turtles. He said he taught Survey of the Music Business at Belmont University, and Erin became a student. "The music business is a crazy one—everyone should take that class," Erin said.
Erin and Willie just finished Fayette, their first album in two years. There's no release date yet, but they've already begun doing the artwork for the album and planning their promotional tour.  Spending so much time together is not a problem for the pair. "We get along fine," Willie said. If they have a disagreement over music or business, they are able to talk about it. Erin appreciates having her brother on the journey. "And now, there is a lot of comfort in knowing that someone else is traveling the same unknown road that you are," she said.
One area that can get a little thorny, though, is their shared sense of humor. They like to give each other a hard time and tease on stage, and that doesn't always work out. "We can take it pretty far because we're joking," Willie said. But some nights the crowd doesn't get it, and Willie realizes his jokes sound harsh to some audience members, which can be awkward.
Brother and sister both hope that The Breedings will gain popularity and they'll be able to maintain music careers. Erin in particular is glad she made the career change. She's found she's passionate about the music. "In my previous life, passion was not part of the job requirement," she said. "There's so much heart and hurt and hope in our songs, and people relate to that," she said. "If you don't like it, you can move on to something else, but I would love for more people to keep giving our music a chance."
---